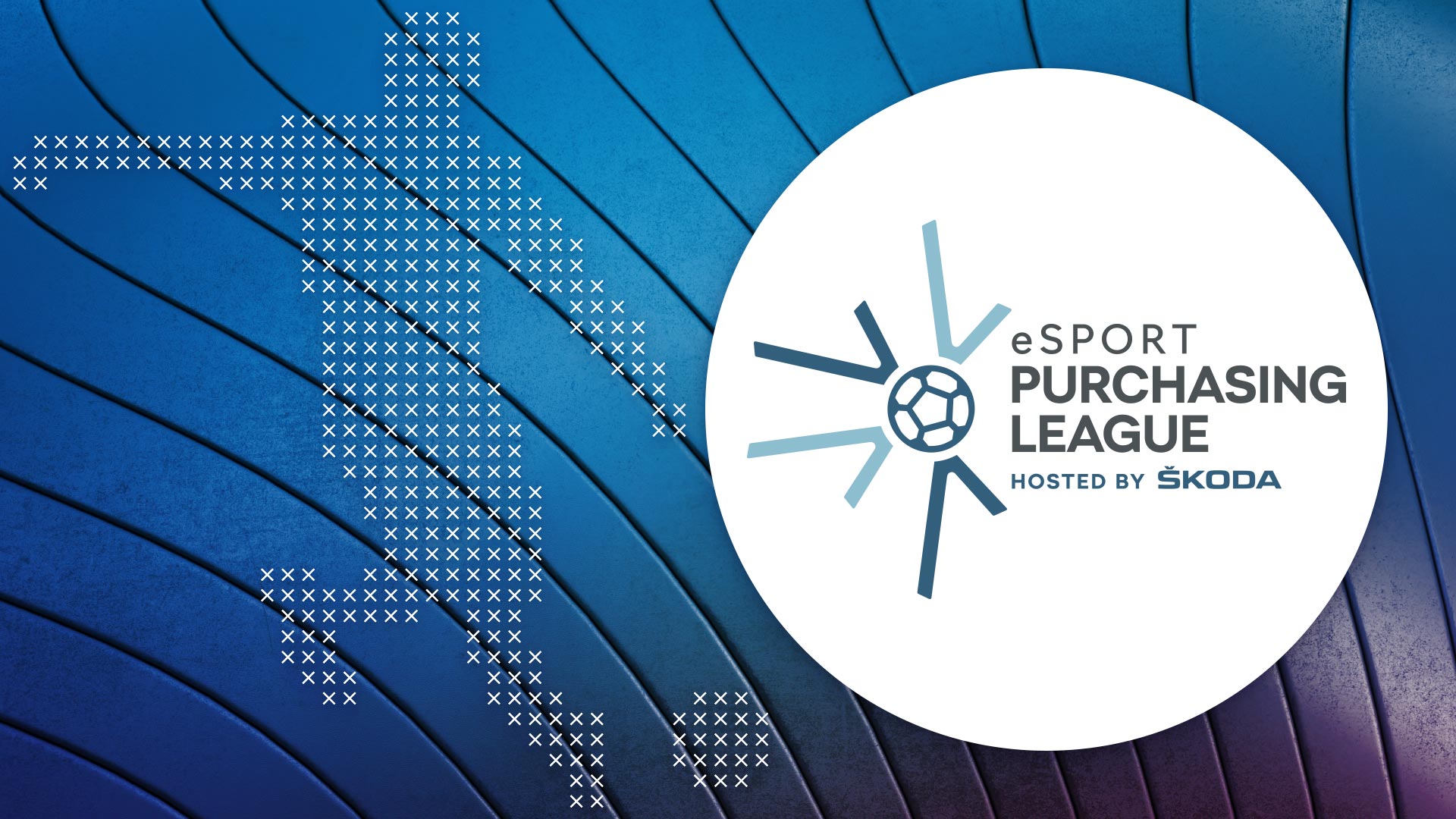 How to enter the tournament?
There are some steps that have to be done before entering the game and defeating your opponents, please pay attention to the following guide.
1. First you have to create your user account on this website (our tournament platform).
2. Then, find the tournament of your brand in the tournaments section and open it.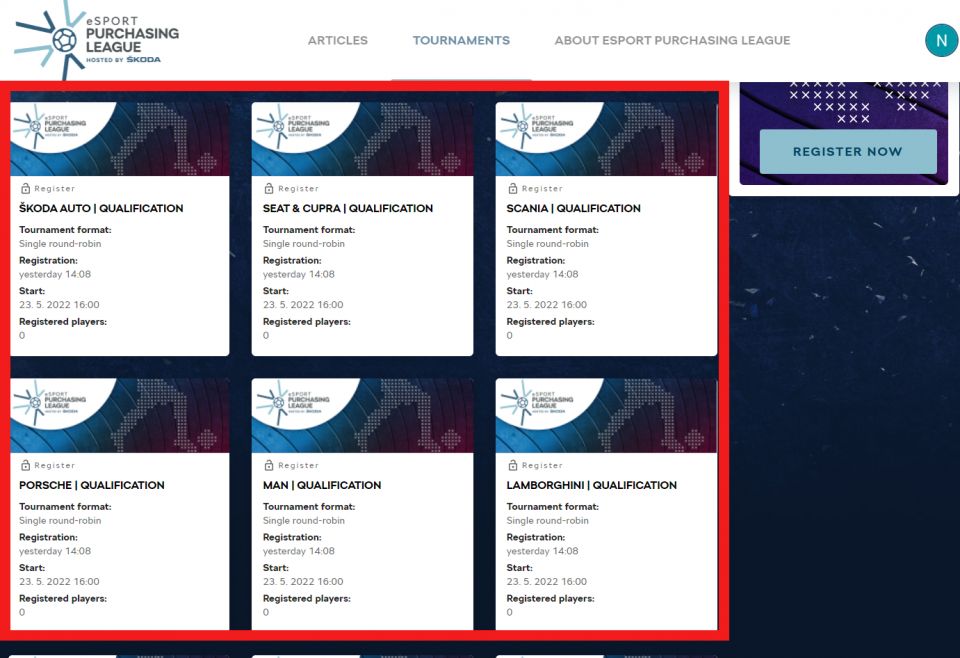 3. Click on "Play tournament"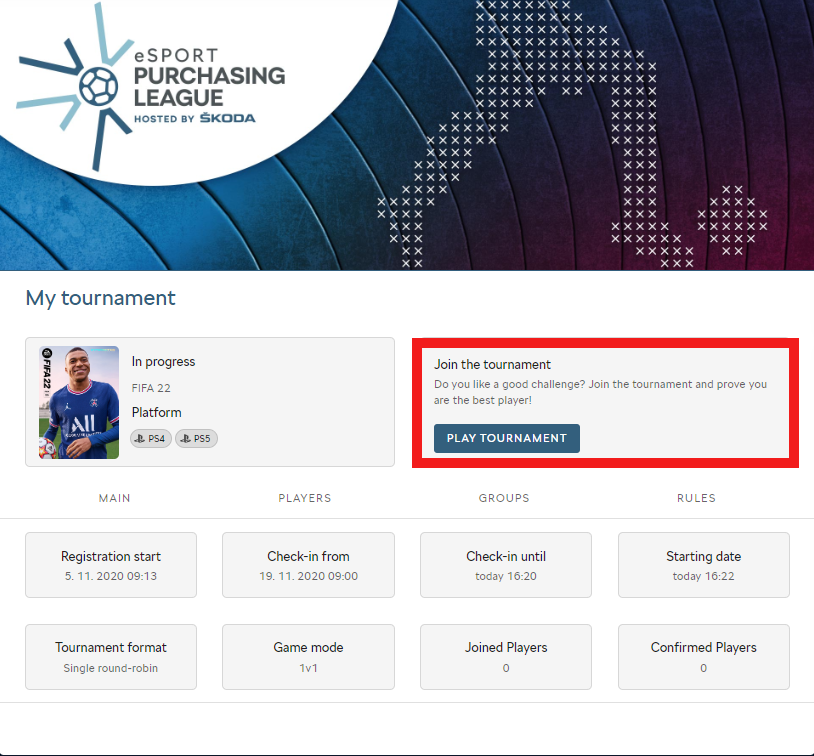 4. If you have not filled out your PSN ID in your user profile, you will be asked to provide this information. Choose your platform (PS4 or PS5) and the FIFA 22 game. Then fill out your PSN ID. Ypur PSN ID is a unique set of characters that can be used to identify your profile in the Playstation Network service.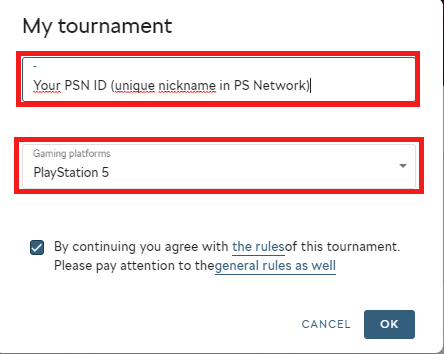 5. You should be registered for the tournament. To make sure that you have successfully joined the tournament, look at the box with your nickname (above the tournament menu). If the text you see reads "Checked in" you have joined the tournament!

6. Once the tournament begins, you can find the match schedule in the "groups" tab. There is a time window for finishing each match. If you want to change the time of the match, you can use the tournament chat feature, to get in touch with the administrator and your opponent so that you can reschedule the match to a time that better suits you. You can find this chat if you click on your match and display the details of the match.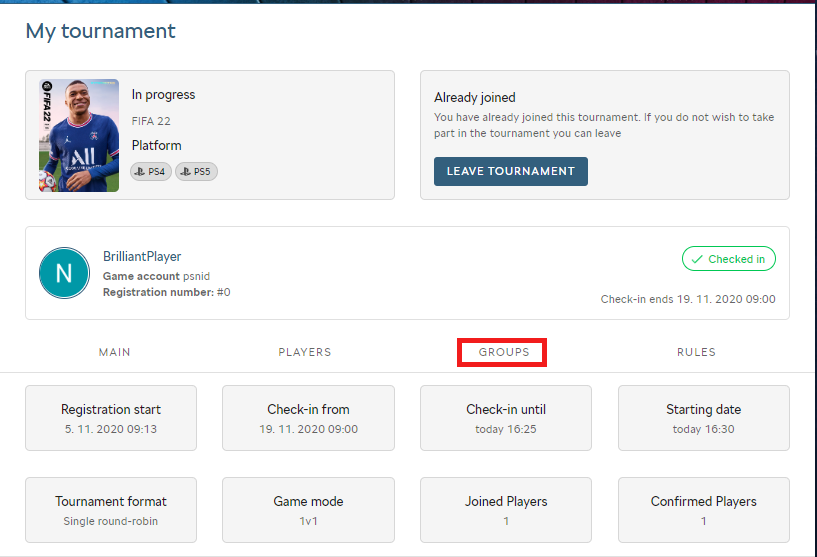 7. You will then play the match in the scheduled time window. Both players are required to report the result of their match by clicking on "Input result" You will then enter the score of the match into the provided window. Be careful to enter the correct amount of points to each player. If the entered results are different, the match will not be ended automatically and will have to be examined by the tournament administrator. Tournament administrator is the esport version of a referee who oversees the matches and the tournament and is always ready to help the players. Administrators can access the tournament chats and they can also be contacted via email: info@esportpurchasing.com. Dont forget to check out the other guides as well: How to play a match? and How to report the result?