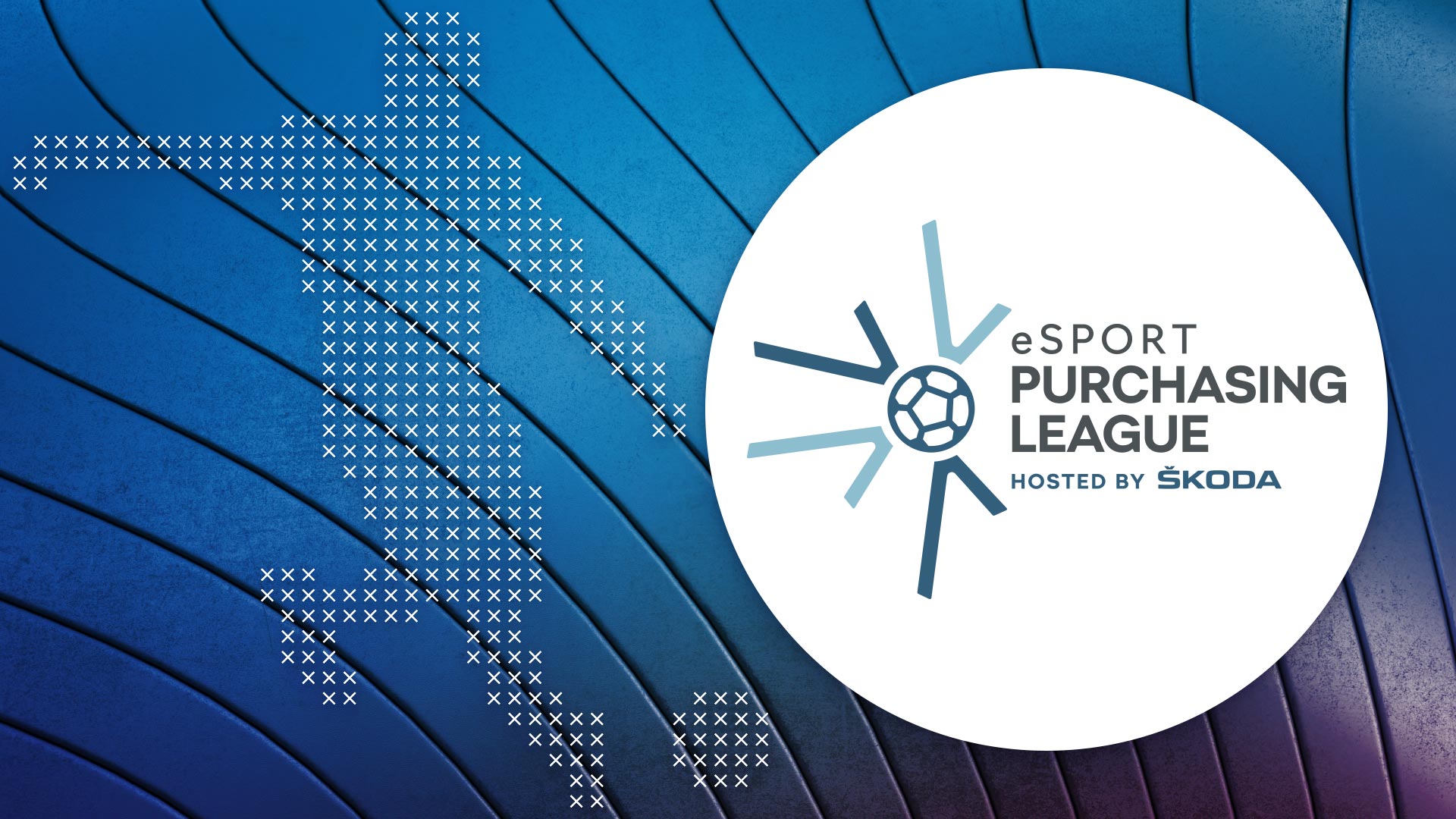 It does not matter if you were triumphant or if you have suffered defeat, your last task for the day is to input the results in the match details. How to do it? We got your back!
You will need to make a screenshot with the match result. It is the only evidence you have regarding the match result. You can take the screenshot directly in the console or take a picture of the monitor with your phone (which is easier), but be careful to have the full screen on the picture! To ensure the screen is valid, it is necessary to take a picture of a specific game screen. There are two options. The first one appears immediatelly after the match and you can see the match results and nicknames of both players (such as in the picture below).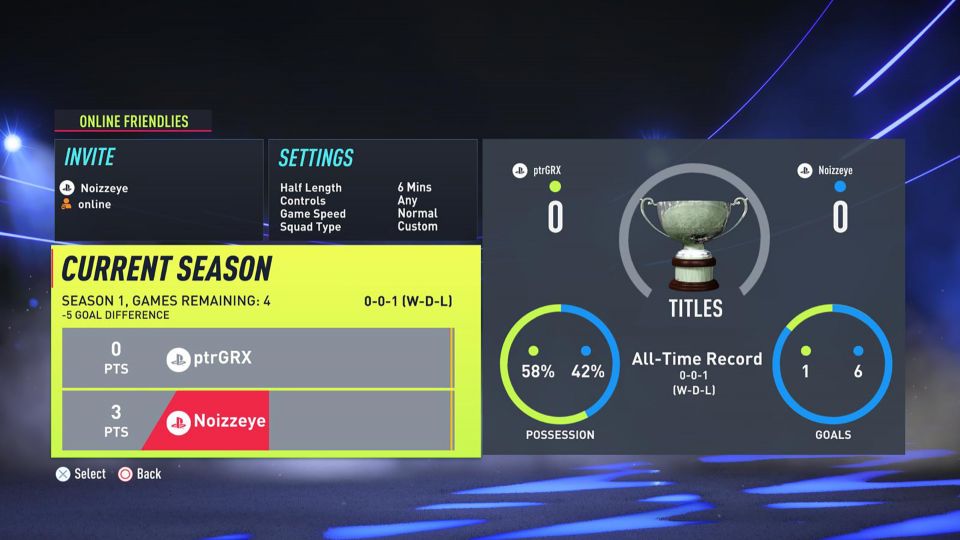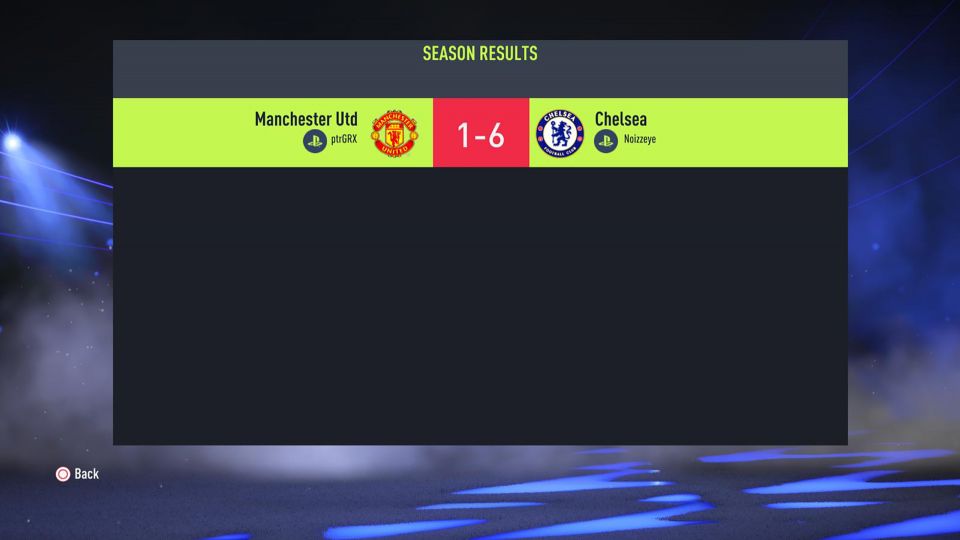 However, this screen disappears the moment one player leaves the lobby/match. Therefore an equally valid option is the match history screenshot. This is available for some time after the match. Just go back to the "online friendlies" and open the match from the "recent matches" list. Then choose the "current season" season option. The screenshot should look like this: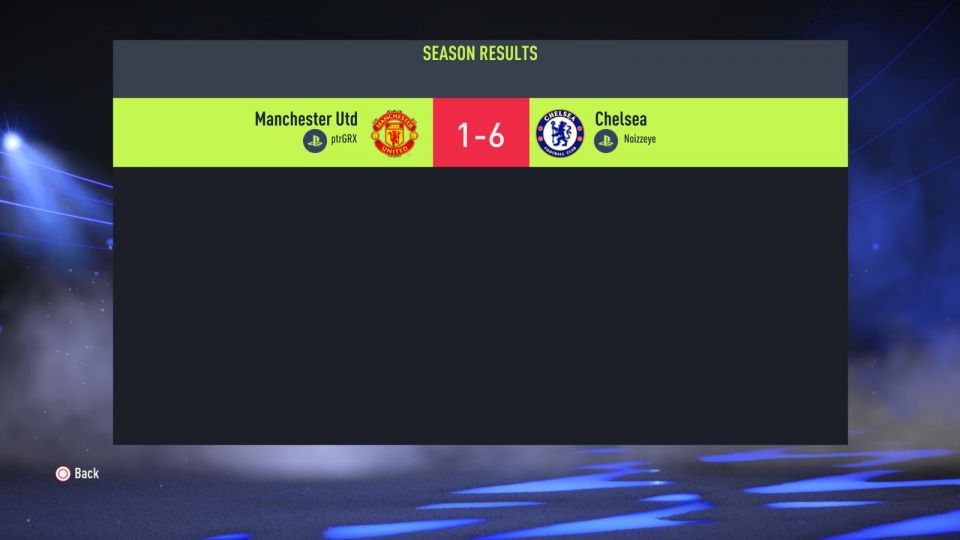 2. The screenshot is all you need regarding the game. Now, go to the website, locate your tournament and open the match detail.

3. Input the match result by pressing "Add result" button.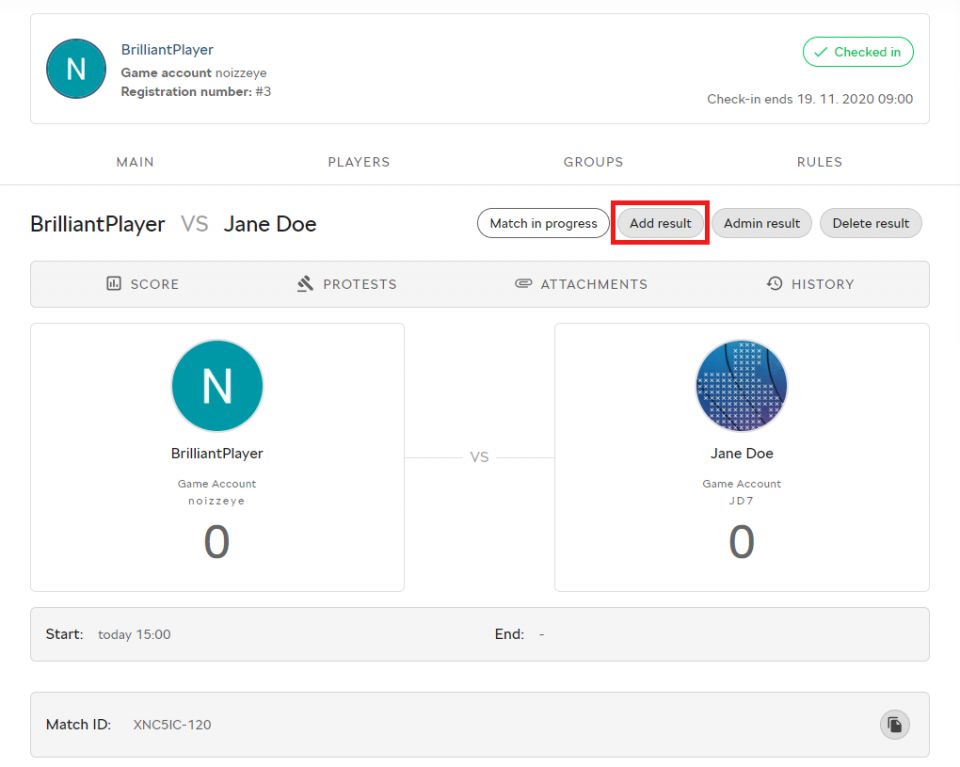 4. Enter the number of goals scored by each player in the match and upload your screenshot . Make sure that you are putting in the correct score for each player.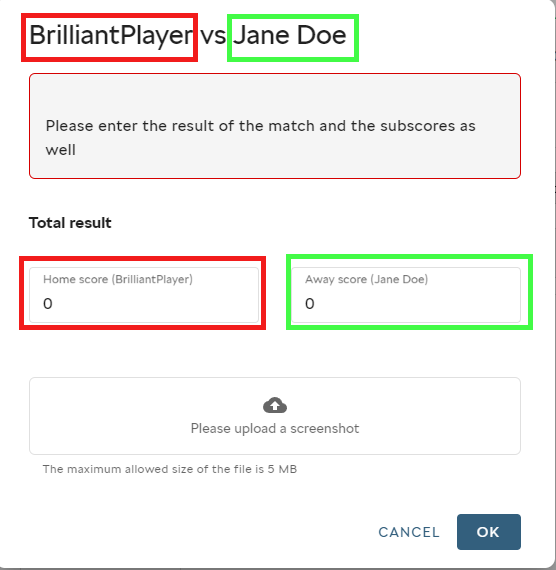 5. If you and your opponent added the same (correct) result, your match will be classified and you will receive points into the table. If the results do not match, you will be contacted by the administrator (usually via email), who will check the situation and solve the issue.
6. That is all, good job. We wish you luck in your upcoming matches.