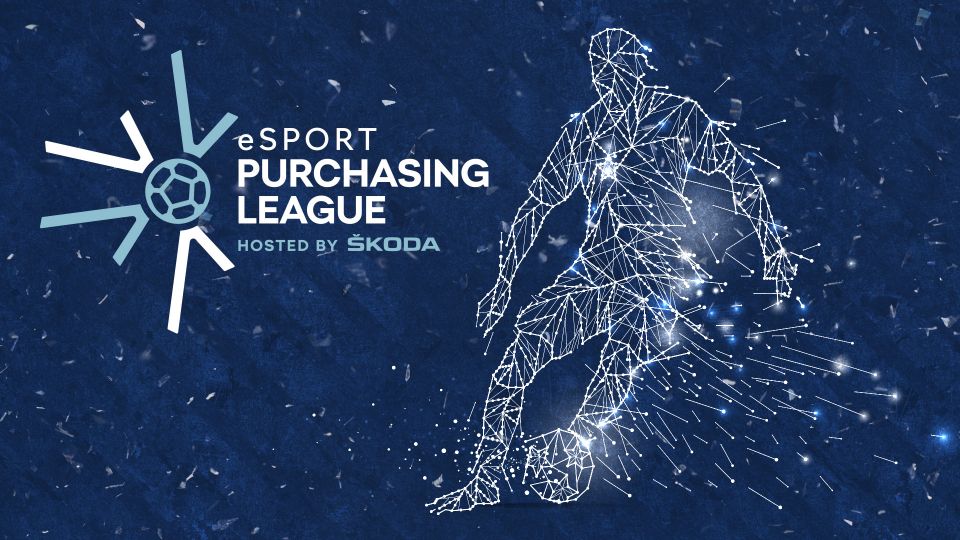 i
Source: eSPORT Purchasing League
More information about the final event in Mladá Boleslav
Qualification stage is over and we finally know the names of the best players advancing to the final event which will take place in ŠKODA Museum Mladá Boleslav.
The whole day of gaming and thrilling final tournament of Esport Purchasing League is just around a corner! Please find all important information below.
Schedule (13th of October)
12:00 - Door opening for event visitors
13:30 - Group stage (match 1)
14:00 - Group stage (match 2)
14:30 - Group stage (match 3)
15:30 - Round of 16
16:00 - Quarterfinals
16:30 - Semifinals
17:00 - Grandfinal
20:00 - Official event ending
All times are CEST timezone
FAQ
Can I play the final tournament from home/office?
Yes, you can. Please read carefully all the information below and this article.
I play from home/office and will not attend the event on 13th of October. What should I do?
All communication during the event with players playing from home/office will be handled via Microsoft Teams.
You will receive an invite to Microsoft Teams room. You have to be present in the room by 12:45 CEST at the day of the event. Your presence in the room works as a check-in. Players joining the room after 12:45 CEST may not be able to play. If you are not sure how to create a match in the game FIFA 22 please follow this tutorial.
We highly recommend to have webcamera ready so we can get your reactions live and use them for livestream. However if you know that the internet connection at the place you will be playing from is not the best, do not use the webcam. We will provide additional information on how to set up the webcamera in the Microsoft Teams room.
You may be asked by administrator to broadcast your gameplay when you play against players who are not present. This way the organizer can livestream and distribute the gameplay to all fans cheering for you online. In this case the administrators will assist you on Microsoft Teams.
Check your internet connection. You can do a speedtest for example on this website. If your download number or upload number is lower than 10.0 please inform tournament administrators on info@esportpurchasing.com

Do I have to be online and present in the Microsoft Teams room the whole day?
You are required to be present in the Microsoft Teams room until you are eliminated from the tournament.
Can the schedule of the tournament be adjusted during the event?
Yes. The schedule can be adjusted in any time during the tournament. Since the start of the match usually depends of the length of previous matches, your match can start slightly later than planned. These changes will be communicated with you through Microsoft Teams if necessary.
Where do I find all the fixtures and standings?
You can find all the information right here (group stage) and here (play-off bracket).
What is the final tournament format?
Teams are divided into 8 groups per 3 teams which means that every team plays two matches in the group stage. The best two teams from each group advance to the play-off (elimination matches). Teams are seeded into play-offs from group stage in the following order:
First team from group A versus Second team from group D
First team from group B versus Second team from group C
First team from group D versus Second team from group A
First team from group C versus Second team from group B
First team from group E versus Second team from group H
First team from group F versus Second team from group G
First team from group H versus Second team from group E
First team from group G versus Second team from group F
There are two players in one team. How does the team play work?
Since there are some players present on the event and some playing from home we cannot go with more casual 2on2 format. Instead, each match has two "legs." Each leg is 1on1 match. We will sum up the score from both matches which will decide the match winner. So even if you are losing do not give up! Every goal counts!
If there are two players in each team, who plays with whom?
You can find this information in match detail after clicking any match in the fixtures tab here (group stage) or here (play-off). If even one player of the team is present on the event the matches are played in chronological order and after each other. If all players from both teams are playing from home or office they can play both matches simultaneously.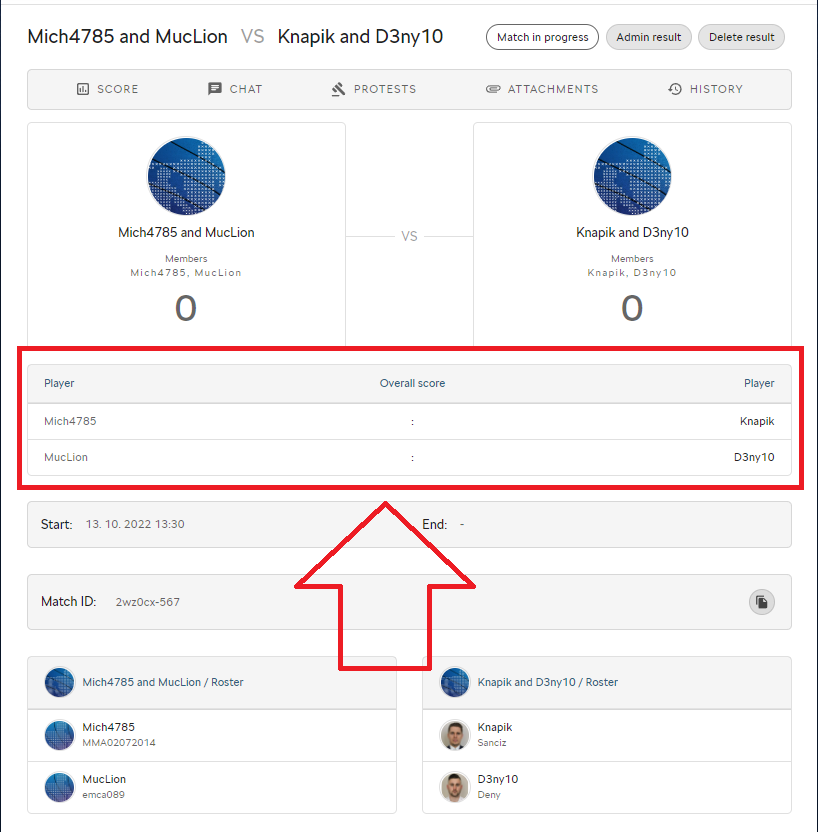 The event is livestreamed, what does that exactly mean?
It is basically an internet version of television broadcast. Same as traditional sports are broadcasted on TV, esports are usually broadcasted and viewed by fans on internet sites like Youtube, Twitch etc. Specific matches (determined by tournament administrators) of Esport Purchasing League final event will be also livestreamed. You will see your colleagues competing on stage in ŠKODA Museum or from their homes/offices. Livestreamed matches will be casted by professional esport casters.
Groups
Group A
Team
Petr Knap and Denis Zelinka
Jan Špidlen and Václav Šlapka
Michael Markow and Emre Cardak
Group B
Team
Vojtech Ernest and Tomáš Tykač
Carl Miller and Tomáš Hesoun
Lukas Mann-Wagner and Thomas Kuttenberger
Group C
Team
Dominik Bartko and Václav Kohout
Milan Kovařík and Adam Petr
Ali Simsek and Volkan Yılmaz
Group D
Team
Tomáš Kysel and Daniel Melichar
Thomas Meiners and Regel Konstantin
Andreas Hagström
Group E
Team
Alessandro Capriz and Bracchi Filippo
Jannik Fritz and David Böheim
Davide Gumier and Michele Ne
Group F
Team
Aycan Kaynar and Necdet Ömer Oktay
Fabian Eder and Dennis Cappel
Francesco Cordella and Michele Destefanis
Group G
Team
Hiury Conceicao and Ashour Anwer
Federico Fiasco and Thomas Marri
Alex Ortmann and Augustino Perricone
Group H
Team
Pedro Vitor Rodrigues Garcia and Badr Guerouali
Luis Catano Malca and Andrea Occhiuto
Robert Sueßspeck