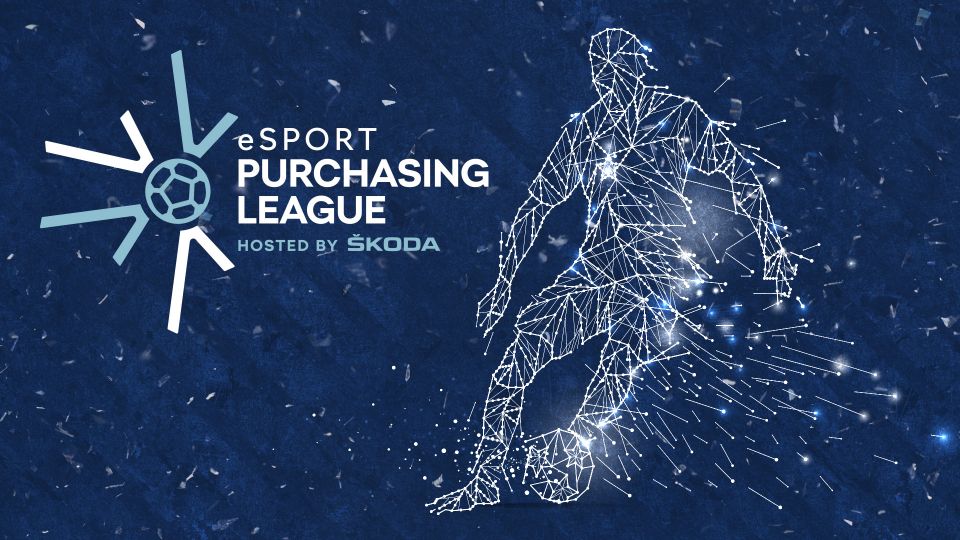 i
Source: eSPORT Purchasing League
Third round instructions for groups E,F,G,H
These are the information for the third round of final event group stage for groups playing online: E,F,G,H.
How to play first round (and every other round):
Please since we have limited time do not hesitate with playing the matches, start to play as soon as you can.
Navigate through the table below
Find your opponent PSN ID
Send your opponent invitation for match (if you are on the left side of the table you should be the one sending the invitation, if you are on the right side you should be receiving the invitation.)
You can also find tutorial how to play a online match here.
After the match report the result either on Microsoft Teams or in the tournament platform as you used to in qualifications (click on match detail and report the result)
NOTE: There is a common bug in FIFA game, where you invite your opponent and he or she doesn't receive the invitation. What to do if this occurs:
Inform your opponent on microsoft teams in chat room and tell him to send invite from his side
If it still doesn't work, log out of your account, log in again and try to invite your opponent again
The last option is that both players reset their consoles and try inviting each other again. (Repeat this 3 to 5 times if the issue presists).
If you can't solve the issue please remember administrators have to decide the result of the match either as a draw or in specific situation by coin flip. We know this can be upsetting but it unfortunately happens also in professional esport tournaments and there is yet no other solution for us as an organizer (because we are not either owners or developers of the game itself so we cant design how the game behaves).
Communicate with each other
Do not forget to use Microsoft teams chat room to communicate possible troubles or issues with each other and tournament administrators if necessary.
Can't see chat folder on Microsoft teams?
This problem happens when you are using the browser version of the application. To see the chat room properly please:
Leave the Microsoft Teams meeting
Run your Microsoft Teams desktop application (you have to have it downloaded in your computer/laptop).
Go back to the meeting via the link you received.
Now it should open in the full version of the application and you should see chat folder where you can communicate with administrators and other players.
Matches for the first round
| | | | | | |
| --- | --- | --- | --- | --- | --- |
| Match start | Player 1 (left side) | Player 1 PSN ID | Player 2 (right side) | Player 2 PSN ID | Match detail |
| 14:30 | JF22 (Jannik Fritz) | jfk2212 | MicheNex (Michele Ne) | LePoissonBoisson | HERE |
| 14:30 | DaveBoe (David Böheim) | daveboeheim | Gumi_97 (Davide Gumier) | Gumi_97 | HERE |
| 14:30 | Fabi (Fabian Eder) | xMeisterEder | Mikku (Michele Destefanis) | IlMikku | HERE |
| 14:30 | elninho1024 (Dennis Cappel) | elninho1024 | Cordella (Francesco Cordella) | Cordaz94 | HERE |
| 14:30 | Alex (Alex Ortmann) | Alexo821990 | Ashour (Ashour Anwer) | Fergus__Suter | HERE |
| 14:30 | spion1974 (Agustino Perricone) | spion1974 | CdMRH (Hiury Conceicao) | CdMRH | HERE |
| 14:30 | pvrodgarcia (PEDRO VITOR RODRIGUES GARCIA) | Super_Pedro90 | Gigi1991 (Luis Catano Malca) | xcvvff5666 | HERE |
| 14:45 | Fullmoon (Badr Guerouali) | full_moon78 | Apollo (Andrea Occhiuto) | Andrea13_Lambo | HERE |
NOTE: The teammate of flunshi (Robert Süßspeck) is not able to play at the final tournament. Since we want everyone to enjoy the tournament we decided flunshi (Robert Süßspeck) will play both matches for his team so he keeps the chance to be competitive.